01

ACCESS CONTROL SOLUTION
Authenticate and authorize: Comprehensive access solutions
ID Cube is the global leader in physical access control security, offering a comprehensive software solution suite that serves as the brain of a building. It can create, control and fully manage the access and credentials needed to ensure an effective, efficient and secure enterprise ecosystem. With an open architecture and the ability to support multi-device integration, ID Cube is completely customizable and scalable as per the exacting needs and specifications of different clients across diverse industries.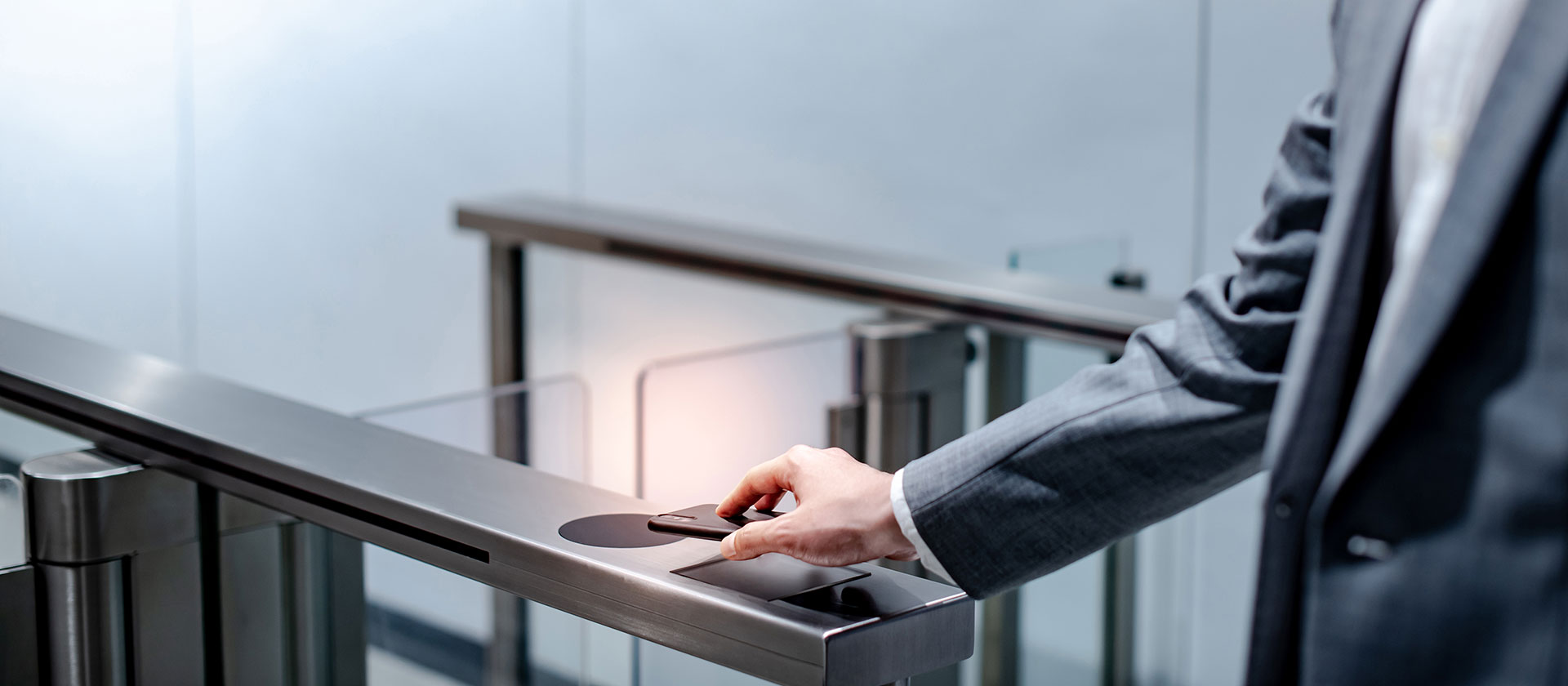 highlights

PSIM-Access 360
Access Control & Time and attendance
Visitor Management

Vehicle Access Management
Elevator Access Management

Cafeteria Management
iNest Cloud Access Control

Contractor On-boarding & Management
---
HID GLOBAL is the industry-standard hardware solution for physical and digital security monitoring. Transform and protect networks, facilities and assets with a mix of products from HID to suits your convenience
highlights

Mobile Access
Contactless Readers

Smart cards
Security Keys

Controllers
Multi-door access control

Location Services
WiFi Gateways

Bluzone Clod Management
HID GLOBAL is trusted by organizations and governments to transform and strengthen confidence in the operations between citizens and public administration.
---
02

DEEP LEARNING AND ARTIFICIAL INTELLIGENCE
Let our systems do the thinking for you
Megvii is a global leader and one of the most advanced Artificial Intelligence driven solutions in the world for end-to-end integration and implementation of facial recognition and video analytics technologies. Powered by computer vision and deep learning technologies, Megvii embeds AI algorithms into hardware and software products to deliver solutions that empower customers to innovate their digital ecosystem. Megvii systems are designed to see and think, focusing on city-level, enterprise-level and industry-level digital solutions for a wide-range of applications including law enforcement, crowd management, financial security and much more.
highlights
Computational Photography Solution

Device Authentication Solution

Smart Screen and Smart TV Solution
Attendance Solution for SMB
Smart Building Access Solution
Mingji: AI Temperature Detection Solution

Data and Digital Service Solution
Embedded SDK Empowerment Solution
Server-based API Empowerment Solution
Enhanced Pan-Entertainment Experience

FaceID Verification Solution
FaceStyle AI-Powered Beauty Solution

Finance Authentication Solution
Online Marketing Solution
Smart Campus Solution for Education
Smart Campus Solution for Enterprise
Intelligent Temperature Measurement Access

Smart Traffic Management Solution
Smart Public Safety Management Solution

Smart City Management Solution
---
03

CCTV & VMS
Far beyond ordinary vision
COMELIT is video surveillance system with professional-level image resolution and cutting-edge recording systems that allows you to capture and receive high-resolution videos without loss of detail, even in bad lighting.
highlights
Indoor Entry Monitors
Outdoor Entry Panels

Away from Home App

Casing and Lighting systems
Hi-res recording up to 50m
Control and activate home functions
COMELIT allows you to setup case scenarios and tackle any sudden requirement with single touch of your screen. Now you can watch over your home even when you are away from it.
---

Cathexis Vision, Video Surveillance Management Software, offers world-class, industry-leading surveillance solutions that caters to all security and infrastructure management requirements across a wide range of applications for diverse markets and industries.
highlights
Third-part app integration
Control Room Management
IP Cameras
Recording Servers

Upgradeable
Virtual Matrix

Advanced Video Search

Heat Maps
Video Analytics
Camera Parameter Cloning
Be it for surveillance of a single site, a local retail chain, a multinational conglomerate, or global mining operations, the Cathexis Vision range has a solution for you.
---
04

AUTOMATIC NUMBER PLATE RECOGNITION SOLUTION
Cameras that see and think on its own
ARH Vigilante, with close to three decades of industry experience, offers class-leading Automated Number Plate Recognition (ANPR) software with advanced capabilities to capture and processes images of moving traffic, with exceptional speed and precision. The end-to-end fully-integrated system offers comprehensive solutions for an extensive array of practical applications, such as automatic toll collection, traffic law enforcement, parking lot access control, and road traffic monitoring.
highlights

Optical Character Recognition
Make and Model Recognition

Journey Time Management

Smart Cities

Weatherproof Design
Built-in laser trigger
Powered by artificial intelligence, computer vision, and deep learning neural networks bundled with real-time and in-built processing capabilities, ARH Vigilante can effortlessly monitor and report traffic data and comes in a fixed, portable and mobile variant to suit different types of needs.
---
05

REAL-TIME LOCATING SYSTEM AND INTELLIGENCE SOLUTIONS
Geofences to track movement and location
Tracktio is a multi-purpose, live asset tracking solution platform that is easy to integrate with legacy and leading-edge digital enterprises. The specialised software suite enables you to manage assets and personnel with tracking devices and smartphones to improve safety and productivity in complex or hazardous environments. Tracktio can help you seamlessly interact with a remote worker in large facilities, track movement of assets indoors and outdoors, coordinate heavy maintenance, and is an excellent tool for simulation and fire drills.
highlights

GPS
LoRa
UWB

Cellular location

RFID

Automated Tasks

Track Logistics
IoT Devices

Configurable Dashboard

Biometric Status
Visibility down to 30cm
Whatever the challenges you face in overseeing a large facility, Tracktio has a solution that provides extensive visibility and unmatched control over physical movement of resources across diverse industry verticals.
---